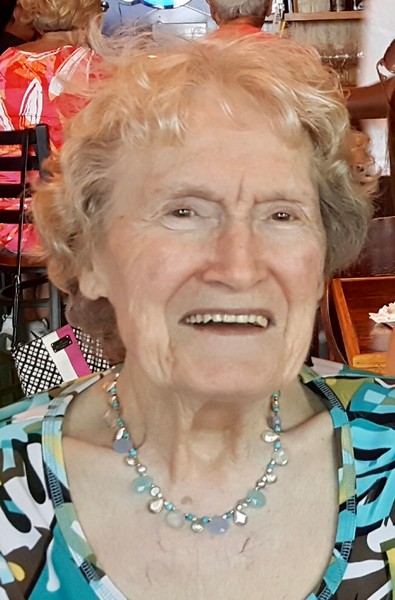 Submit Your Condolence
All condolence submissions are moderated for legitimacy and appropriateness before posting online. Your email address will not be published.
Dolores J. Fisher
April 11, 2020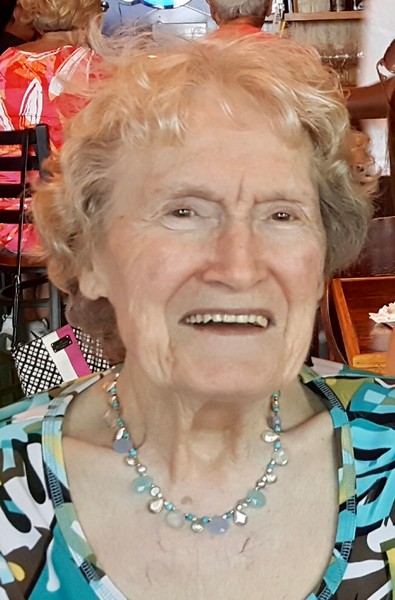 Nags Head – Dolores J. Fisher, 86, passed away peacefully on April 11, 2020; after suffering for a year with the complications of a compound hip fracture. She was a stoic patient rarely asking for help or admitting to any pain.  Dolores was the only daughter to the late Walter and Gladys Jessop.
After graduating from Anacostia High School, Dolores went to work for the US State Department in Washington D.C. and later in Los Angeles California. In 1962 she moved to Falls Church VA which is where she raised her three children.  In 1985, she and her new husband, Raymond Fisher, built a home in Nags Head where they lived and enjoyed life until both of their passing.  Dolores was an avid Washington baseball fan (first the Senators and later the Nationals) and a life-long fan of the Washington Redskins NFL team.  She loved playing cards and bingo, reading her many newspapers and completing the daily crossword puzzles – always in ink!
Dolores was predeceased by her husband, Raymond W. Fisher. She is survived by her daughter Margie of Louisville KY; her sons, Larry of Falls Church VA, and Ken of Nags Head. She is also survived by her step-daughter, Brenda of Ashburn, VA, step-son Ray (RJ) of Sterling VA and her step-daughter, Sandy of Frederick, MD.  Dolores, or "Grams" as they affectionately called her, will also be missed by her seven grandchildren:  Lauren of Chicago, IL; Bryan (Courtney) of Louisville, KY, Clint of Front Royal VA, Matthew of Myrtle Beach, SC, Patricia (Jason) of Annapolis, MD, Amy (Shawn) of  Midlothian, VA, and Adam (Nikki) of Ashburn, VA as well as her ten great-grandchildren.  Dolores is also survived by her brothers, Walter Jessop (Phyllis) of Vienna, VA and Carl Jessop (Cindy) of Herndon, VA.
Cremation was chosen and arranged by Gallop Funeral Home, Nags Head NC.  Due to the Covid-19, there will be no funeral service at this time.  A memorial service will be held at a later date. Please express condolences to the family via the online register at www.gallopfuneralservices.com.