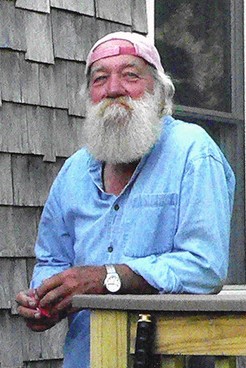 Submit Your Condolence
All condolence submissions are moderated for legitimacy and appropriateness before posting online. Your email address will not be published.
Roy Dorsey Conner
October 24, 2022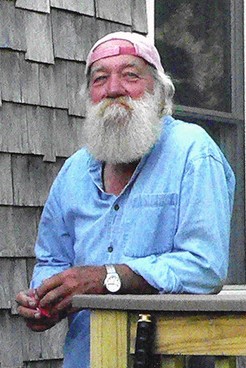 Roy Dorsey Conner passed away of natural causes at the Outer Banks Hospital in Nags Head, NC on October 24th 2022 at the age of 81. He is predeceased by his sister, Patricia Willis and parents, Betty Fulcher Conner of Buxton, NC and Roy Conner of Georgia. He is survived by his niece, Tami Willis of Frisco, NC and Joe Willis of Norfolk, VA, as well as many cousins.
Dorsey was a man who appreciated the quality of living simply. He found joy in quietly sitting in front of a fire, painting, and talking with friends. There are many ways to describe Dorsey: hermit, naturalist, Uncle, artist, sign painter, hippy, eccentric, curmudgeon, animal lover, spiritualist, musician, wood butcher, hardheaded, philosopher. He was someone who enjoyed a good glass of Port and loved the Blues.
While in the air force as a young man, Dorsey was stationed in Scotland. He spoke of the country with great fondness and wished to return someday. For a short period, he was a door to door salesman for Gillette Shavers — hard to imagine! Later he hitchhiked across the United States and finally came to rest, broke and hungry, at what was the beginning of "South of the Border." They gave him an application, which he filled out using his characteristic script. He was hired to do signs on the spot.
Dorsey eschewed a traditional lifestyle and chose a pared down, simple way of living instead. He made his home in a hearse, a tipi, a boat, a pyramid, a shack (built partly into a hill), many tents, and numerous vans. He kept office hours every morning from the bench in front of the Rod and Gun in Frisco. He provided for himself with paintings, sign work and odd jobs. He was and will always be a beloved personality on Hatteras Island.
Dorsey suffered a stroke in 2008 that left him unable to talk and partially paralyzed. His health separated him from the island in 2009, but he remained on the Outer Banks. He moved into Spring Arbor, where he lived for 13 years, and again to Peak Resources where he lived his final 4 years.
Despite being unable to speak, read, or write to communicate, Dorsey formed close relationships with his caregivers in both residences, where he received excellent care. His sense of humor and gentle nature shone through and allowed him to connect. He lived post stroke with a grace and acceptance that was inspirational.
Dorsey will be missed. Even though he has been away from the island for many years, the knowledge of his passing has brought him back, waving the mist of the stroke away. May the tales of Dorsey drift gently into the universe, now and forever. Peace.
The date for the scattering of Dorsey's ashes will be announced at a later date. In memory of Dorsey, a donation can be made to "Friends of Felines-Cape Hatteras Island" PO Box 310, Avon, NC. 27915. Please share words of comfort with the family at https://gallopfuneralservices.com. Gallop Funeral Services Inc. was entrusted with arrangements.