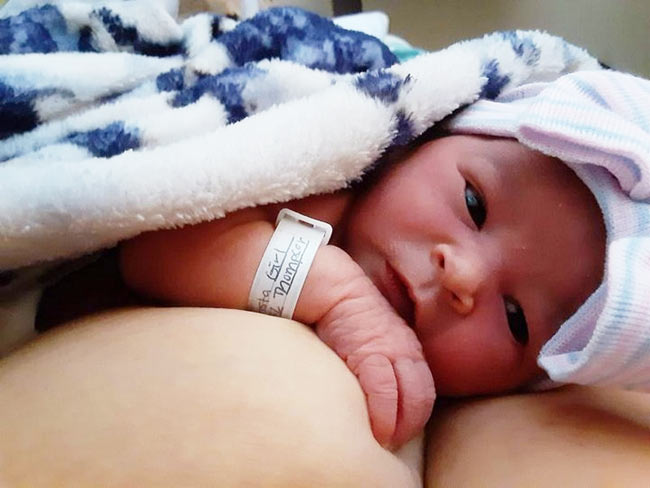 Submit Your Condolence
All condolence submissions are moderated for legitimacy and appropriateness before posting online. Your email address will not be published.
Kalleigh Hope Bohren
September 5, 2021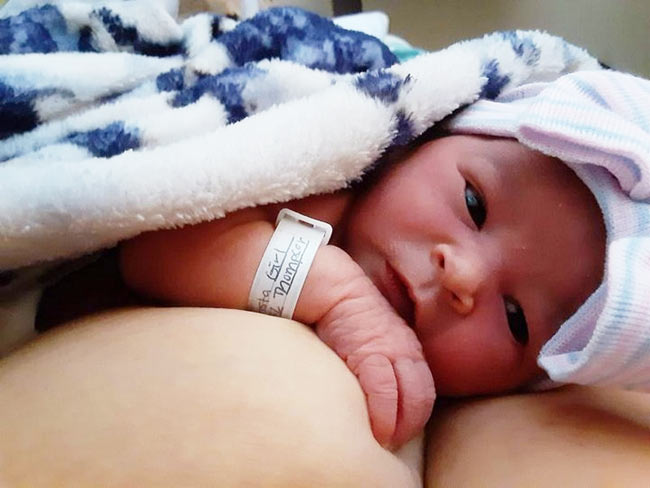 Kalleigh Hope Bohren, of Currituck, NC, was born July 28, 2021 at 11:52 am, to Skip Douglas Bohren and Karista Hope Bohren. Kalleigh gained her wings September 5, 2021.
Kalleigh is survived by her mommy and daddy, Skip and Karista Bohren; her siblings, Kayleigh Hope Ballance and Dawson Paul Rainwater; her grandparents, Katinia Hope Baron, Clifton Eugene Ballance Sr., Arlene Cricket Colson and June Lee Campbell. She is also survived by her great grandparents, Patricia Ann Ballance, Katinia Hampton Floyd and Baxter Randolph Floyd Jr.
She is preceded in death by her PaPaw, Randle Arnold Bohren; and her great grandaddy, Ernest Eugene Ballance.
Kalleigh already had such a personality of her own, so sweet and lovely and very opinionated already! We stayed in awe with all the faces she would make, her sweet baby coos, and her newborn cry.
Kalleigh loved being snuggled. Especially when both her mommy and daddy were holding her tight. Her eyes would get wide in curiosity and amazement with all the simple wonders Dawson had to show her. Her big sister Kayleigh showed her off to any and every body she could…kissing and loving on her always. Kalleigh loved her uncle Hampton's truck, she was ready to ride! But her absolute favorite, was her Mr. Giraffe passy. She always had him with her, holding him tight! Kalleigh was gorgeous and the sweetest baby. She was absolutely mesmerizing.
Kalleigh's life on Earth was unimaginably short, but the love, joy and happiness she brought to her loved ones is something we will remember forever.
"You are altogether beautiful, my darling. There is no flaw in you." Song of Songs 4:7
A graveside funeral will be held 11am, Wednesday, September 15, 2021 at the Hampton Cemetery in Aydlett, NC.
Expressions of sympathy and comfort are welcome via the on-line register at www.gallopfuneralservices.com.  Gallop Funeral Services, Inc. was entrusted with arrangements.