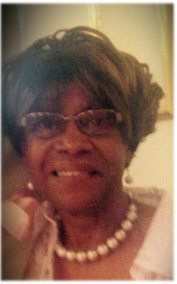 Submit Your Condolence
All condolence submissions are moderated for legitimacy and appropriateness before posting online. Your email address will not be published.
Ardella Evelyn Jarvis Powell
April 21, 2016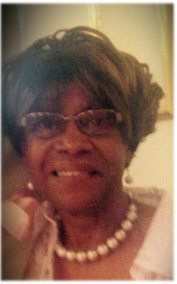 Elizabeth City – Today we lay to rest our sweet loving wife, mother , grandmother, aunt and friend, Ardella Evelyn Jarvis Powell. She was born on April 19, 1943 to the late William H.C.C. Jarvis and Martha Ann Case Jarvis. She was called to her Heavenly home on April 21, 2016. She was the third sibling born of six children. Her eldest sister, Norma Williams (John) awaited her arrival to Heaven.
She is survived by four siblings and their spouses: Patricia White (Clinton-deceased) Wappingers Falls, NY; Lenora Jarvis Mackey (Claudie) Elizabeth City, NC; Sgt. William Jarvis(Constance)Camden, NC; and Reverand Leonard Jarvis(Gloria)Freeport, NY. She also is survived by her husband, Deacon Herman Powell affectionately known as her "Honey" for 54 years. She had four children that she taught the ways of the Lord and loved dearly. One, Evelyn is with her now rejoicing with the angels. Three survivors: Benita, Kristie and Herman II, all reside in Elizabeth City, NC. She has two grand-daughters, Brittani and Brianca of St. Paul, MN. She also has four beautiful, lively great grand-children: Taylor, Jace, Kayden and Charlotte. She has one godson, Darryl Gregory (Jerri) and Jasmine and one god-daughter, Deborah Ferebee (Andrew) and their beautiful family. She leaves behind as well a host of nephews, nieces, cousins, friends and adopted sons, daughters, sisters, and brothers.
She and her husband generously served and supported the ministry of The Mount Elizabeth City until her departure.
The home-going funeral will be held at The Mount Chapel Chesapeake, Saturday, April 30, 2016 at 11 am. The viewing will be held Friday April 29, 2016 at The Mount Elizabeth City from 5 to 7 pm. The committal and burial will follow the repast at Christian Home Baptist Church Cemetery in Moyock, NC.  
Expressions of sympathy are welcome on the on-line register at www.gallopfuneralservices.com. Gallop Funeral Services, Inc. was entrusted with arrangements.